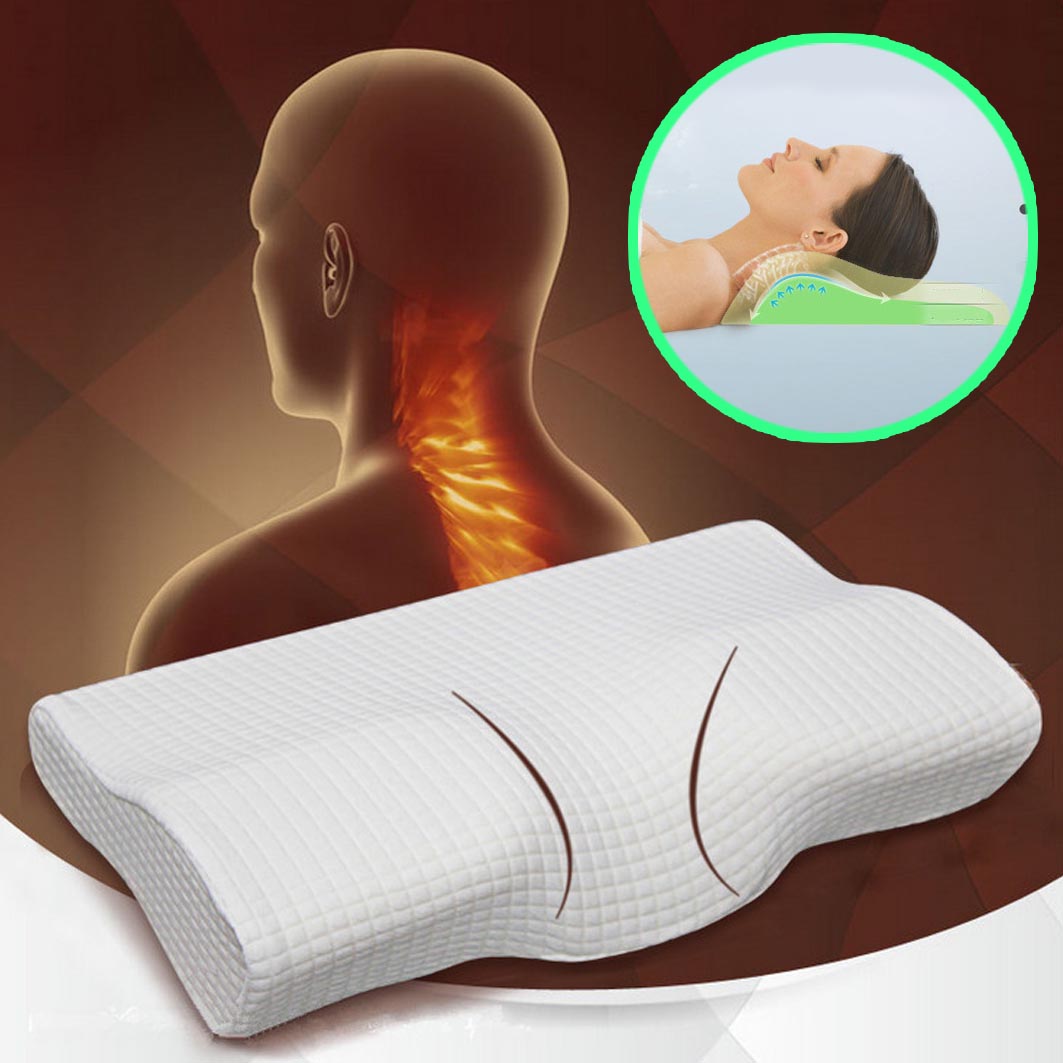 Your sleeping position can greatly affect your mood and performance throughout the day. And to sleep comfortably, you need a pillow that suits your needs. Well, finding the best pillow for sleeping is something that you were sure you didn't need to do, right? However, finding the right pillow is as important as finding the right partner – both can either give you a healthy lifestyle and beautiful dreams or keep you awake at night if not chosen with care.
Especially if you are suffering from neck pain, backache, sciatica, or even hip or joint pain, choosing a pillow with caution is important. The design and curvature of the pillow should be such that your body is aligned the right way and you get the much-needed rest after a day of being the superhero that you are.

The best pillow for neck pain will be the one that is ergonomically designed. Also, you must have heard people say certain sleeping positions can have adverse effects on pain, and therefore, should be avoided. Well, sleeping is a very personal activity. If you are spending 8 hours a day sleeping, it is important that you do it the way you like it.

At LuxSleep, we understand that every person sleeps differently and we respect your choice of sleeping position. Our pillows are designed such that you can sleep in any way you want.

We not just support all sorts of sleeping positions, we also support your dreams. Like a faithful partner, our pillows will help you have a great sleep; you can see beautiful dreams at night and also fulfil them by the day without pain holding you back.

Other than our pillow for neck pain, we also have smart pillows, knee pillows, and love pillows that will aid your sleep. Made with antimicrobial fabric and skin-friendly material, our pillows come with a detachable case that is machine washable.

You will never have to worry about them getting dirty or question their durability. Sleeping is important and we understand how to make sure you sleep well. Our long-lasting pillows will never falter in what they are made for.

When it comes to our pillows, we take note of all factors. From comfort to luxury and durability, LuxSleep pillows deliver on not just one grounds but many. We promise, pain-free sleep, happy dreams, and a rejuvenated mind the morning after, and we are happy that we tick all the boxes with our products!